Registering your Prize or Voucher
I won a voucher on the spinny wheel…What do they mean?
What do I get for my $65.00 show special or for my $10.00 booking fee if I won a Model for a Day voucher?
Hair and Makeup session that lasts 1.5 hours so that you feel your absolute best when you are facing the camera.
1 hour photosession where you receive a private lesson on how to be photogenic.
A one hour curated ordering session with expert guidance in image selection and display options.
Total value – $440.00
The first thing you need to know is that you didn't just win a photoshoot. You won a new way of looking at yourself and the world. The women who get a chance to come to our studio come away changed. They are able to see the beauty in themselves, and they begin the process of releasing their Mojo in the world. By Mojo I mean your gifts. Your natural passions and your uniquely divine soulfood that you alone brought to the Earth with your birth. The challenge is that most women have been taught to hide it and have learned brilliant blocks to keep themselves from their gifts. They have learned to tuck it up underneath the bed in a box marked…for later. Bullpucky! The time is now to pull out that box and see what is inside.
The bugger of it is that for too many people that box gets left for good under the bed and on their death bed their dreams and hopes are crumbled ashes instead of living trees giving fruit for others. I want so much more than that for you!
My name is Mandi Lynn and I am going to be your photographer. However what I really am is a Divinely Feminine Artist who just happens to use a camera as a tool for Mojo Midwifery. My life's work is to create a Mojolution. I want to live in a world where everyone is operating from their zone of awesomeness, from their own unique power source of good. Think how differently amazing that world would be from the one we live in now. For some people that is brilliantly raising a family. For others it is writing a masterpiece, or dancing, or making epic cool crafts, or being a Femapreneur that changes the world. The point is we all have amazing gifts and this shoot will do one of two things. Celebrate that which is ripening in you or water the parched seeds that are there. It isn't just a photoshoot it is a life altering experience.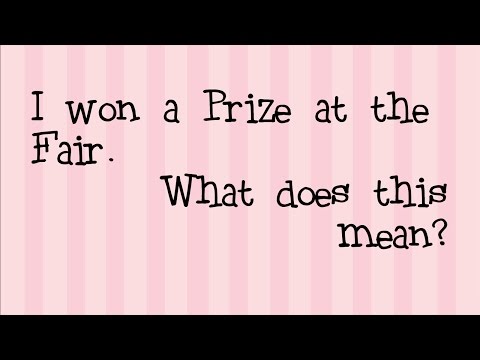 What can I expect if I redeem my voucher?
About 6 weeks before your shoot you will start to receive a series of emails and videos that will prepare you for your shoot. The week before your shoot we will call you to see if you have any questions.
Then the day arrives and you are nervous and excited in equal measure. You drive down the long driveway into a beautiful garden area. You can hear the sound of the river bubbling close by.
You are probably greeted by a black and white cat who tries to show you to the door. When the door opens your makeup artist offers you a vintage tea cup full of organic wonderfulness. You sit in the private expansive garden discussing your ideas for the shoot while the chook's scratch about.
Now imagine the stress and tension fading away as your hair is played with and you are airbrushed to perfection. Afterwards you are dressed and styled like a celebrity and taught the Art of being Photogenic by a multi award winning master photographer who has had her work published with Vogue Italia and NZ Life and Leisure Magazine among many others. The photographer teaches you how to move and pose to show off your unique best bits.
Then she shows you some of the images she has taken of you on the back of her camera. You take a quick breath because you can't believe how beautiful you look. You were so nervous…but that now begins to fade and you start to really enjoy yourself. What can you dress in next? You twirl in the grass like a 4 year old and then grin like you haven't in ages. Why does it have to end?
You feel like you have walked into a vortex where your inner beauty is being pulled right to the surface. You feel something like a switch go off inside of you. Something that has been turned off for as long as you can remember…but it is on now and you feel it changing things, making you see yourself in an entirely different light. It is as if a veil of negative thoughts is being pulled away from your eyes and you are able to see yourself as you really are for the very first time, you stand a little taller, the sparkle and glimmer in your eye takes on nuclear power proportions… When you leave the studio people notice something different. Welcome to A La Mode Photographic's Mojo Dojo.
What if I want multiple people photographed at the same time?
You can bring up to 8 people along with you for your Model for a day session at no extra charge. However if others want to have their hair and makeup done they will need to pay $150.00 each unless they buy a show special for themselves at $65.00 before the special ends.
If you want more than one person to get hair and make up done for the same shoot session you will need to do the following:
Register your voucher and book in a time that works for both of you.
Your friend/family member will need to purchase a $65.00 show special.
Once that has been done please contact us at Mandi@mandi-lynn.com and let us know that you plan on having more people at your shoot with hair and makeup so that we can add the people in manually and make arrangements to have it all run smoothly.
So do I bring my own clothes or do you provide them?
We have quite a varied wardrobe and we have been able to do quite interesting shoots on someone that showed up with just the clothes on their back, but most people bring a suitcase full of their own, clothes, accessories and underlovlies, and we style them with their own things often in ways they hadn't thought of wearing them before. Sometimes we will mix your clothes with bits of ours to achieve the perfect look.
What have people who have gone through A La Mode's photogenic retreat have to say about it?
what's the catch? What is it gonna cost me really? – Images are an additional cost right?
This sounds wonderful so I am sure you are asking…what is the catch? Fair enough question too. For our typical client there is no catch…We spoil you rotten, show you how incredibly beautiful you can look, make you feel amazing and create absolutely breathtaking images of you. You then come back, look at the images on a large screen and buy as many as your heart screams "YES!!!!!" to.
But you are right. Images are additional. We are very generous but we still need to feed our kids.
There is no requirement to buy images but you will want to desperately.
If your budget is extremely tight the catch will be that ours is the studio of a Master and you will pay for our skills and equipment and years of education that create those jaw dropping beautiful images.
Our full pricelist can be found here. Our individual print prices start at 350.00 but drop with the packages we offer. The average person ends up spending over 2500.00 at our studio…not that it is required but it is best that we are as transparent as possible. So if spending over 350.00 is out of the question for your budget you might find that it would be better for now that you give the photoshoot a miss and instead take the free Body Love Mind Spa Course.
Have a look and if it still looks like something that will be valuable to you then please register as we know you will be changed, and grow from the experience of our course and meeting our team.
When can we do the shoot?
We shoot during the week Monday – Friday. You will want to budget a half day for the experience (1.5 hours in hair and makeup, 1.5 hours shooting).
Weekends we do on very rare occasions but there is a $200.00 surcharge. Call or eMail us if you need work done urgently
Recap:

1.Review our pricelist here and make sure that you are comfortable with our packages before you commit yourself.

2.Register your voucher here
3.Book your shoot – the schedule booking page will be sent to you in an email once you have registered your voucher
4.Get excited! We will be sending you lots of email goodies in the weeks leading up to your shoot, to tell you how to best get ready.
And if you have any questions at all, then get in touch.
We are at the studio between 1pm and 4pm Mon, Tue, Thu, and Fri. But we are always close to email.
Ph: 04-210-7776
Em: artists@lamode.co.nz