How would your life be different if you were photogenic? Did you know it can be taught?

Register your voucher , but do read on please for all the details ….


What is this all about anyway?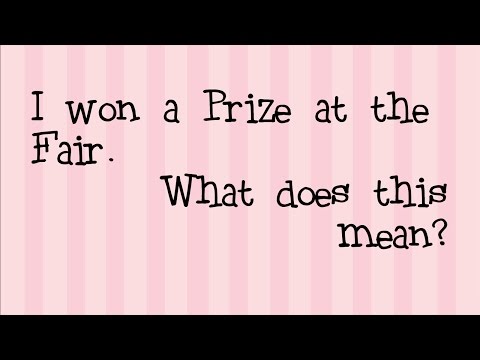 Believe it or not most people who come to our studio actually hate having their picture taken. You must be thinking why in the world would they do that then? Because they deserve to show up in the world and so do you. You deserve to be in your family photos looking good. 
My guess is that you don't have that many pictures that really tell the story of who you really are. As time has worn on you feel like you have lost a bit of your Mojo. Sometimes you feel even a little invisible and you are over it. You want to shine to be seen, to be treated like a princess for a day with no guilt involved. You also want to have an adventure and learn a skill like how to be photogenic.
Which type of A La Mode Client are you?
What can I expect if I redeem my voucher?
You will receive access to the Body Love Bootie Camp.  This is online medicine for the soul.  An online video based course featuring Mandi Lynn your photographer.  She is a medicine woman with a camera and will teach you proven techniques for working through your body love issues.   This course is normally $197.00 but is made available to those who have signed up for their Model for a Day shoot.  It was designed because Mandi noticed that no matter what size a woman was she usually came in with areas of her body that she was well verbally abusive too.  This broke Mandi's heart because she could see the beauty so clearly that she developed a course that helps people break the energy draining bad habit of body bashing…and moves them into a place of body acceptance and respect. 
About 6 weeks before your shoot you will start to receive  a series of emails and videos that will prepare you for your shoot.  The week before your shoot we will call you to see if you have any questions. 
Then the day arrives and you are nervous and excited in equal measure.  You drive down the long driveway into a beautiful garden area.  You can hear the sound of the river bubbling close by.
You are probably greeted by a black and white cat who tries to show you to the door.  When the door opens your makeup artist offers you a vintage tea cup full of organic wonderfulness.  You sit in the private expansive garden discussing your ideas for the shoot while the chook's scratch about.
Now imagine the stress and tension fading away as your hair is played with and you are airbrushed to perfection.   Afterwards you are dressed and styled like a celebrity and taught the Art of being Photogenic by a multi award winning master photographer who has had her work published with Vogue Italia and NZ Life and Leisure Magazine among many others.  The photographer teaches you how to move and pose to show off your unique best bits.
Then she shows you some of the images she has taken of you on the back of her camera.  You take a quick breath because you can't believe how beautiful you look.   You were so nervous…but that now begins to fade and you start to really enjoy yourself.   What can you dress in next? You twirl in the grass like a 4 year old and then grin like you haven't in ages.  Why does it have to end?
You feel like you have walked into a vortex where your inner beauty is being pulled right to the surface.  You feel something like a switch go off inside of you. Something that has been turned off for as long as you can remember…but it is on now and you feel it changing things,  making you see yourself in an entirely different light.  It is as if a veil of negative thoughts is being pulled away from your eyes and you are able to see yourself as you really are for the very first time, you stand a little taller, the sparkle and glimmer in your eye takes on nuclear power proportions… When you leave the studio people notice something different.   Welcome to A La Mode Photographic's Mojo Dojo.
So what do I need to do to get this for myself?
The show special is valid for 1 week from the date of the fair.  Then the price pops back up to $440.00 for the hair and makeup and photoshoot.
Click on Register your voucher here if you have a "Model for a Day", $100.00 or $50.00 voucher from the fair.
Common Concerns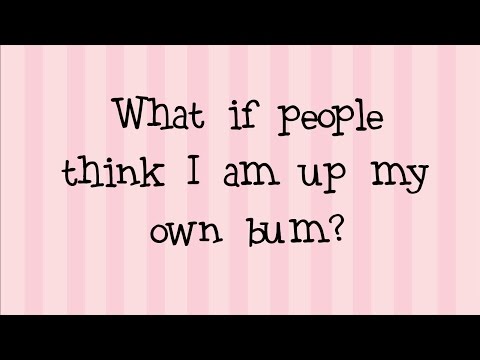 What if I want multiple people photographed at the same time?
You can bring up to 8 people along with you for your Model for a day session at no extra charge.   However if others want to have their hair and makeup done they will need to pay $150.00 each unless they buy a show special for themselves at $65.00 before the special ends.
If you want more than one person to get hair and make up done for the same shoot session you will need to do the following: -
Register your voucher and book in a time that works for both of you.

Your friend/family member will need to purchase a $65.00 show special.

Once that has been done please contact us at Mandi@mandi-lynn.com and let us know that you plan on having more people at your shoot with hair and makeup so that we can add the people in manually and make arrangements to have it all run smoothly.
Who created A La Mode Photographic? – It is an interesting tale…

Hi,  I'm Mandi Lynn. About 5 years ago I found myself a single mum, living on an organic farm, in a job whose bureaucracy had managed to turn a starry eyed passionate advocate for women's health into a burned out shadow of myself.     I was scared that my kid would starve if I listened to the Muse that was constantly tapping me on the side of the head telling me that it was time to finally be an artist.  It was the beginning of a recession… I had no safety net…I was still reeling from my recent change in marital status…why was I even considering it?  The short answer is my gut was telling me to ignore the logic of it and trust in the dream…so I did.  
I picked up a camera and taught myself how to photograph.  Eventually I started winning awards for my work and a couple of years ago the New Zealand Institute of Professional Photography gave me the title of Master Photographer.  My work was getting noticed by magazines and portfolios of my work were being featured.  
The best part I feel is that I was able to reignite the passion for women's health.  I became a medicine woman with a camera.  
As seen in:
Why the focus on beauty when there are so many other important causes in the world?
Yes valid point but I have a good answer.   See our shoots are Trojan horses.  What is hiding inside them is a pair of scissors that allows you to stop being blind to your own inner beauty as well as your purpose.  
The more time you waste worrying about how you are not measuring up the less energy you have to make a difference in the world.  The world needs you, so if we can help you cut through that blindfold you are wearing and help you to see your beauty and gifts then the world will be richer in a much deeper level.   
All of the energy that you once spent questioning where you stand on the beauty side of culture can be channeled into living in your natural gifts.  
See this is what I really want for the world.  Women who are not crippled by society's expectation of unattainable perfection,  but a sisterhood where we genuinely cheer for each other's successes and help each other to live deep in our natural talents as I learned to do when I started this business.  Did you know this? His Holiness the Dalai Lama made a proclamation that stunned the crowd at the recent Peace Summit in Vancouver: "The world will be saved by the western woman."…well lets do it looking fabulous and not hamstrung by worrying about something as silly as our possibly lumpy butt.
Once you see your inner beauty you can't unsee it and sometimes that takes seeing your outer beauty to release the blocks and let you get on with living your epic life. 
What sort of Model for a Day shoots are available?
All model for a day shoots include and hour and a half session that includes full professional hair and makeup + a one our coaching session and photoshoot teaching you how to be photogenic.
Here are a couple of style shoots that you can do with your Model for a day.  You can choose one or do them all in the same shoot, there is no extra charge.
Yummy Mummy Shoot:

We do your hair and Makeup. Spoil you rotten for about an hour and a half. You can have your own beautiful images taken then someone can bring your beautiful bubby or kids in to finish the shoot with you. Even your partner is invited if you want them.

Eat your Heart Out Shoot:

Perfect for that post break up pick me up…or the look out boys I am on the market affirmation shoot.

When you have felt wilted and unsexy for a while this shoot is just the medicine you need.

Or if you have been doing some beautiful looking out for yourself and you just want to celebrate this time in your life then Rock it Sister!

Tween / Teen celebration shoot

These shoots are the most beautiful thing you can do for a young woman.

"So the twig is bent so the tree shall grow" Our young ladies understanding of their innate beauty as women are changed when they have a shoot with us. They begin to understand what makes them uniquely beautiful and also what tricks and techniques models use to look so amazing in front of the camera.

A La Mode teens learn that they are just as beautiful as models and have so much to offer the world. We show them their beauty and then cement it by creating art from it.

Significant Birthday / Life Event Celebration / Mojo Resuss

A birthday with a number + a "0" coming soon? Huge life event you want to celebrate?

Graduation? Remission from illness? Just feeling particularly fabulous…or not and would like to….this one is for you.

Tasteful Elegant Nudes

We do beautiful nudes in an all female environment. We have a studio that is located on a private river section with tall mature trees and a stunningly decorated boudoir studio as well. We do demure, suggestive nudes but do not do full frontal genital nudity images. Our pieces are fine art and our nudes have won multiple national photography awards. I joked at this years awards that if there were boobs in the exhibition they probably came from our studio.

All commissioned nude photography is completely private and will never be posted on any social media or used by our studio in any way. (our award work was done with models who volunteered to be in our pieces.)

Modeling / Acting Portfolios

We love to do our portfolio work because there is so much variety in it.
We have you do at least 10 different looks when you come so that you will be able to really showcase your diversity to a casting director.
Several of our clients have gone on to get representation with Agencies and get consistent modeling work.
So do I bring my own clothes or do you provide them?
We have quite a varied wardrobe and we have been able to do quite interesting shoots on someone that showed up with just the clothes on their back, but most people bring a suitcase full of their own, clothes, accessories and underlovlies, and we style them with their own things often in ways they hadn't thought of wearing them before.   Sometimes we will mix your clothes with bits of ours to achieve the perfect look.
What have people who have gone through A La Mode's photogenic retreat have to say about it?
Here are a couple of videos of peoples experiences that might help you wrap your head around it all: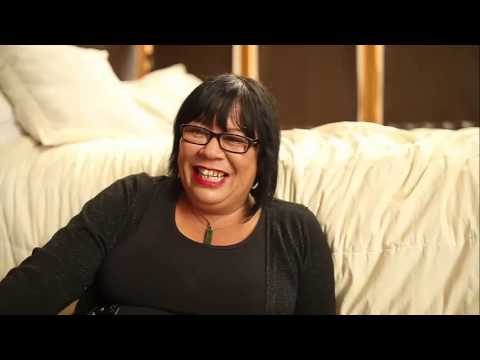 If you run a business or need professional images to promote your services this video might help you to see what can be done: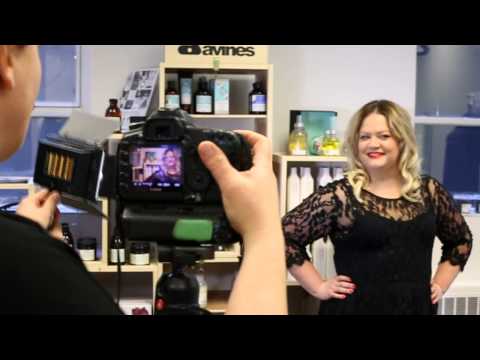 Can I see some before and afters?
So what do I get for my $65.00 or for my $5.00 booking fee if I won a Model for a Day voucher?
Hair and Makeup session that lasts 1.5 hours so that you feel your absolute best when you are facing the camera.

1 hour photosession where you receive a private lesson on how to be photogenic.

A one hour curated ordering session with expert guidance in image selection and display options.
Total value – $440.00 for $65.00
So what is the Catch?  What is it gonna cost me really? – Images are an additional cost right?
This sounds wonderful so I am sure you are asking…what is the catch?  Fair enough question too.   For our typical client there is no catch…We spoil you rotten, show you how incredibly beautiful you can look, make you feel amazing and create  absolutely breathtaking images of you.  You then come back, look at the images on a large screen and buy as many as your heart screams "YES!!!!!" to. 
But you are right.  Images are additional.  We are very generous but we still need to feed our kids. 
There is no requirement to buy images but you will want to desperately.
If your budget is extremely tight the catch will be that ours is the studio of a Master and you will pay for our skills and equipment and years of education that create those jaw dropping beautiful images.  
 Our full pricelist can be found here.  Our individual print prices start at 350.00 but drop with the packages we offer.   The average person ends up spending over 2500.00 at our studio…not that it is required but it is best that we are as transparent as possible.  So if spending over 350.00 is out of the question for your budget you might find that it  would be best for now that you give the photoshoot a miss and just take advantage of the email tips and tricks that are included, but that is entirely up to you. 
Have a look and if it still looks like something that will be valuable to you then please register as we know you will be changed, and grow from the experience of our course and meeting our team.
When can we do the shoot?
We shoot during the week Monday – Friday.  You will want to budget a half day for the experience (1.5 hours in hair and makeup, 1.5 hours shooting).
Below are our currently available dates and times:

Weekends we do on very rare occasions but there is a $200.00 surcharge. Call or eMail us if you need work done urgently
Recap:
1.Review our pricelist here and make sure that you are comfortable with our packages before you commit yourself.
2.Register your voucher here
3.Book your shoot – the schedule booking page will be sent to you in an email once you have registered your voucher
4.Get excited! We will be sending you lots of email goodies in the weeks leading up to your shoot, to tell you how to best get ready.
And if you have any questions at all, then get in touch.
We are at the studio between 1pm and 4pm Mon, Tue, Thu, and Fri. But we are always close to email.
Ph: 04-210-7776
Em: artists@lamode.co.nz